Welcome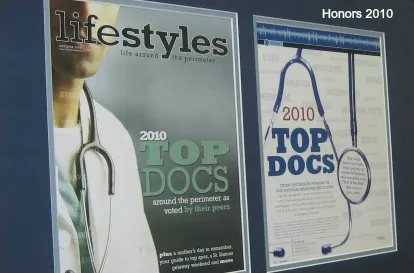 ---
The East Cobb office has a licensed and certified surgical center located in it. This facility is designed for the comfort and convenience of our patients to have procedures performed in a quality environment right here at our office.
(East Cobb Foot & Ankle Surgery Center, License #033-125)
---
At East Cobb Foot and Ankle Care our number one priority is to deliver quality care to informed patients in a comfortable and convenient setting. Our office is designed to treat patients of all ages, and are proud to include care for pediatric through geriatric patients. We offer both surgical and non-surgical options. Our non-surgical options include but are not limited to: diabetic shoes, custom orthotics, footwear inserts, injections and physical therapy. We also offer comprehensive treatment options for bunions, soft tissue mass, ingrown toenails, and much more..

If surgery becomes an option, we have an onsite licensed and certified surgery center. The facility is specifically designed to have procedures performed in a quality environment right here in our office. Did you know that by age 50 most Americans will have walked the equivalent of 50,000 miles? Please let us help you achieve your optimum foot health goals by scheduling an appointment.
Quality Care
When you have problems with your feet, you need to turn to a podiatrist who listens and responds. An experienced doctor who knows the field and can effectively diagnose and treat your needs. A friendly physician who counsels you on the best ways to maintain and improve your health. Our staff meet all these criteria. Plus, you benefit from a dedicated team of trained professionals who give you the individualized attention you deserve.
Informed Patients
Dr. Mark Light believes that informed patients are better prepared to make decisions regarding their health and well being. That is why we've included an extensive section on this web site covering the full array of topics associated with podiatry and podiatric diagnoses and treatments. We encourage you to look through these pages whenever you have an interest or concern about your feet.
Our Marietta office
The best care in the world doesn't mean anything if you can't access it. At East Cobb Foot & Ankle Care, we strive to make our Marietta office as efficient and convenient as possible. Included in these web pages is information about East Cobb Foot & Ankle Care's office, including our Marietta location, maps, directions, hours, insurance policies, and appointment scheduling. You can even email a request for an appointment right here!
We hope you find this website useful and invite you to contact us with your questions at any time.
Insurance Information
Our office accepts a variety of HMOs, PPOs, and other health plans. Please call our office to verify acceptance of your insurance carrier.
Read patient comments about Dr. Light and his office on the local internet search engine Kudzu. There is no better source of referral then other patients that had a prior experience with our office. The volume of patients that have commented indicate the excitement that is felt after a positive experience.
Our Facilities
We offer convenient hours. Some of the features we have access to are:
X-Ray facilities
LASER equipment
Endoscopy equipment
Physical Therapy equipment
Fluoroscopy
Ultrasound Imaging
On site surgical center
Our Staff
Friendly, accommodating staff
Prompt scheduling, same day appointments available
Certified podiatric medical assistants
Fully computerized and electronic insurance claim submission for patient convenience